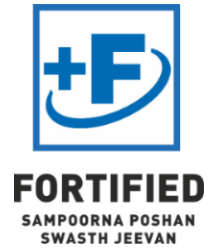 What is Food Fortification?
Fortification is the addition of key vitamins and minerals such as Iron, Iodine, Zinc, Vitamins A & D to staple foods such as rice, wheat, oil, milk and salt to improve their nutritional content. These nutrients may or may not have been originally present in the food before processing or may have been lost during processing.
Why do we Need Fortification of Food?
Deficiency of micronutrients or micronutrient malnutrition, also known as ?hidden hunger?, is a serious health risk. Access to safe and nutritious food is a must and sometimes due to lack of consumption of a balanced diet, lack variety in the diet or unavailability of foodone does not get adequate micronutrients. Often, there is considerable loss of nutrients during the processing of food as well. One of the strategies to address this problem is fortification of food. This method complements other ways to improve nutrition such as such as diversification of diet and supplementation of food.
India has a very high burden of micronutrient deficiencies caused by Vitamin A, Iodine, Iron and Folic Acid leading to Night Blindness, Goitre, Anaemia and various birth defects. According to the National Family Health Survey (NFHS-4)
58.4 percent of children (6-59 months) are anaemic
53.1 percent women in the reproductive age group are anaemic
35.7 percent of children under 5 are underweight
Fortification is a globally proven intervention to address the much prevalent micronutrient deficiencies in the population.
What are the Benefits of Fortification?
Food Fortification has a high benefit-to-cost ratio. The Copenhagen Consensus estimates that every 1 Rupee spent on fortification results in 9 Rupees in benefits to the economy. It requires an initial investment to purchase both the equipment and the vitamin and mineral premix, but the overall costs of fortification are extremely low. Even when all program costs are passed on to consumers, the price increase is approximately by 1-2%, which is less than the normal price variation. Following are the various benefits of fortification of foods:
1. Nutrients are added to staple foods since they are widely consumed. Thus, this is an excellent method to improve the health of a large section of the population, all at once.
2. It is a safe method of improving nutrition among people. The addition of micronutrients to food does not pose a health risk to people. The quantity added is small and well under the Recommended Daily Allowances (RDA) and are well regulated as per prescribed standards for safe consumption.
3. It is a cost-effective intervention and does not require any changes in eating patterns or food habits of people. It is a socio-culturally acceptable way to deliver nutrients to people.
4. It does not alter the characteristics of the food like the taste, aroma or the texture of the food.
Directives on Scientific Panel
Panel on Nutrition and Fortification
1. Dr. K Madhavan Nair
MD, FIAP, FAMS, FRCPCH, former Scientist-F, NIN
2. Dr. PremaRamachandran
MBBS, MD, MNAMS
3. Dr. Chandrakant S. Pandav
M.B.B.S.,M.D.,M.Sc.,FNAMS,FIAPSM,FIPHA
4. Anura Kurpad
Head of Physiology and Nutrition
5. Dr. Harshpal Singh Sachdev
MD, FIAP, FAMS, FRCPCH
6. Dr. Sumit Arora
Dairy Chemist
7. Dr. Ambrish Mithal
Chairman & Head of Endocrinology and Diabetes Division at Medanta
8. Prof. Yogeshwer Shukla
Chief Scientist & Area Coordinator of Food, Drug and Chemical Toxicology group
9. Dr. Abhay Harsulkar
Head, Department of Pharmaceutical Biotechnology - Poona College of Pharmacy , Pune
10. Dr. Sirimavo Nair
Department of Foods & Nutrition, Faculty of Family and Community Sciences
The Fortification Resource Centre is a Resource and Support Centre to promote large-scale fortification of food across India. It is a resource hub which provides information and inputs on standards and food safety, technology and processes, premix and equipment procurement and manufacture, quality assurance and quality control for fortification of foods. Fortification Resource Center's approach is to motivate, nudge and facilitate the food industry to adopt Fortification as a norm.
This initiative follows the Joint Declaration by all stakeholders to fight micronutrient malnutrition through fortification of food at the National Summit for Fortification of Food, held on October 16-17, 2016 at Vigyan Bhawan, New Delhi after which 5 national level workshops were held to build consensus amongst the country. The initiative is being headed by a team of Coordinators at the Centre who are driving the effort nationwide.
Online Portal of the Food Fortification Resource Centre has been set up to aid in realisation of these objectives. The portal serves two very important purpose:
1. To serve as a platform for interaction between all stakeholders, such as Central Ministries, Development Partners and particularly food manufacturers, processers and fortification pre-mix makers.
2. Providing all information pertaining to fortification of food such as scientific evidence, latest fortification technology, national and international experience, government circulars and orders along with the success stories of various states and the food industry.
The primary goal of Fortification is to address the deficiency of vitamins and minerals for a healthy nation. For the same, a two-pronged strategy has been adopted by scaling up fortification both in the safety net programmes and making it available in the open market for all. For this aligning the demand and supply of fortified food in the country is being worked towards at the earliest.
Objectives of Fortification
1. To educate people about the benefits of fortified foods.
2. Sensitise states about fortification of food and promote them in the Safety Net Programmes to curb the incidence of micronutrient deficiencies.
3. Provide technical support especially to small scale food manufacturers to enable them to produce fortified foods.
4. To train and build capacity for large-scale fortification of foods and provide tools for To provide communication material, technical, scientific and financial support to promote large-scale fortification of food.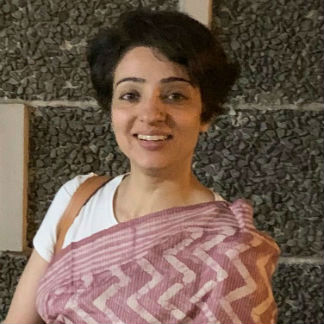 Ms. Inoshi Sharma
Director, (Fortification Resource Centre)
Ms. Inoshi Sharma - Director, (Fortification Resource Centre)
Inoshi Sharma is a civil servant-an officer of the Indian Revenue Service. She has held various assignments pertaining to publicity of tax provisions, International Taxation, Vigilance and the appellate tribunal. She has led teams for enforcement of tax laws and ensuring tax compliance.
She has worked as Director, National Health Mission in Haryana looking after the procurement of drugs & equipment, adolescent health, medical screening of children up to the age of 19 years and programmes pertaining to Menstrual Hygiene & Weekly Iron Folic Acid Supplementations. Her current assignment as Director, FSSAI, involves Social Behavioral Change & Communication and extending support to scaling up of Fortification across the country. She has an interest in area of Public policy, Administration and Social Sector.
Email: directorfssai@gmail.com